Beratung, Unterstützung und technische Dokumente
Neben der Entwicklung und Herstellung von Hochleistung-LED-Beleuchtung, hat TPL Vision das Ziel seinen Kunden eine Beratung sowie Informationen über folgende Themen zu geben:
Auswahl einer neuen Beleuchtungslösung oder
erwendung bestehender Lösungen.
Die erfahrenen Ingenieure von TPL Vision haben immer ein offenes Ohr für Beleuchtungsfragen für Ihre Bildverarbeitungsysteme – egal ob einfach oder kompliziert. Wir bieten individuelle Beratung und helfen, die optimale Lösung für jedes Projekt zu finden. Unabhängig von der Art der Anwendung wissen wir, welche Faktoren (Art und Beschaffenheit des zu inspizierenden Bauteils, Kameramodell, verfügbarer Platz, Umgebung usw.) zu berücksichtigen sind bevor eine Empfehlung ausgesprochen wird.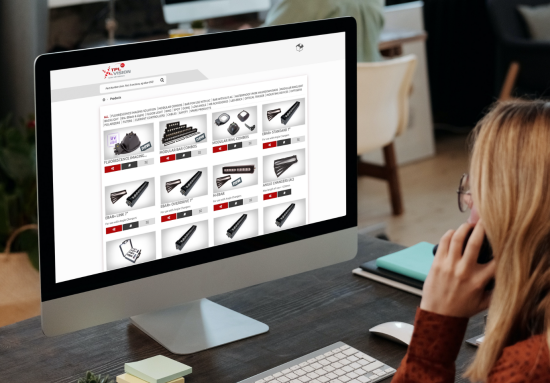 Frequently Asked Questions
IP Ratings Explained
Almost all TPL Vision products have an enclosure around the electrical components. These enclosures are tested according to the standard IEC 60529, which clearly defines Ingress Protection (IP) ratings using a code. The code rates the product enclosures for their protection against ingress of both solid particles/objects (see X below) and liquids, specifically water (see Y below).
IPXY Code descriptions:
X – Protection against dust
1.

Protection from the ingress of large objects greater than 50mm in diameter e.g. a hand.

2.

Protection against fingers or other objects greater than 80mm in length and 12mm in diameter.

3.

Protection from entry by tools, etc, with a diameter of 2.5mm or more.

4.

Protection against solid bodies larger than 1mm (e.g. fine tools).

5.

Protection against dust that may harm equipment.

6.

Protection from all ingress of dust (dust tight).
Source: IEC 60529
* Note: 0 (eg in IP 40) means no protection.
Y – Protection against water*
1.

Protection from condensation.

2.

Protection against water droplets deflected up to 15° from vertical.

3.

Protected against spray up to 60° from vertical.

4.

Protected from water spray from all directions.




5.

Protection against low-pressure water jets (all directions).

6.

Protection against strong water jets and waves.

7.

Protected against temporary immersion – 15cm to 100cm for 1 minute.

8.

Protected against prolonged effects of immersion under pressure.

9K.

Protected against close-range high pressure, high temperature spray downs.
All new products from TPL Vision are rated to IP65 as standard – providing dust tight protection and low-pressure water jet protection. Some older products do have a lower rating, so it is important to consider this when choosing your illumination product. Importantly, ingress protection does not mean the product can be exposed to oils and lubricants as the properties are different from water. Oils, lubricants and other non-water liquid substances are not covered under warranty unless otherwise stated in the product datasheet.
Please ask your TPL Vision Sales Executive for assistance if required.
Insufficient lighting is a main cause of failures when it comes to building reliable and robust vision systems. We have collected a range of resources about machine vision lighting techniques and applications to help you understand the role of illumination as well as our own processes at TPL Vision.
Got a technical question?