UKIVA Machine Vision Conference
Our webinars cover various topics to help you understand the role of illumination in machine vision. We can support you with online trainings suited to different levels from complete beginners to experienced vision engineers.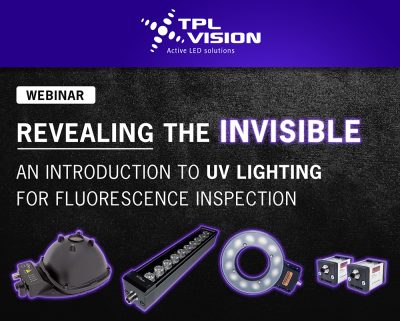 Revealing the invisible: an introduction to UV lighting for Fluorescence Inspection (English)
Find out how fluorescence happens and how you can choose UV illumination that suits your needs, along with some useful tips and tricks for improving inspection results.
🕗 Friday 24th March, 9AM GMT
Révélez le monde de l'invisible: Initiation à l'éclairage UV pour l'inspection par fluorescence (French)
Découvrez comment se produit la fluorescence et comment choisir l'éclairage UV qui correspond à vos besoins – et autres conseils utiles pour améliorer les résultats des contrôles.
🕗 Friday 31st March, 9AM CEST