DESIGNER & SUPPLIER OF ILLUMINATION SOLUTIONS
for identification, robotics and machine vision applications
TPL Vision designs and manufactures LED illumination products dedicated to industrial processes where a machine vision camera is used. Since its foundation in France in 2005, the company has become a global expert of machine vision lighting with a successful history of many award-winning illumination solutions. The TPL Vision lighting range is specialized in applications including sorting, pick and place, quality control, code reading, absence/presence detection and more. As well as their outstanding quality, our products are known for their modular design, simplifying the product selection process and allowing users to customise their illumination outputs.
Since 2021, TPL Vision is operating as a division of the wenglor sensoric group, but continues to exist as an independent business unit.
Many product ranges, in constant improvement
TPL Vision's lighting range can be categorised based on the housing of the products, including bar lights, backlights, spot lights, ring lights, dome & flat dome lights and low angle lights, all of which are available in various colours/wavelengths and with different IP protection ratings (indication about potential intrusions of liquid or solid bodies).
To meet the requirements of the rapidly growing machine vision industry, TPL Vision uses the latest technologies to develop powerful illumination solutions that meet the most rigorous standards within the market. At the same time, the company is working on simplifying the selection and use of illumination for its customers: TPL Vision has been producing an increased number of products equipped with their own current control supplies, which guarantee both illumination stability and a lifespan of around 50,000 hours.
Standard TPL Vision LED illumination products carry a 3-year warranty. Read more here.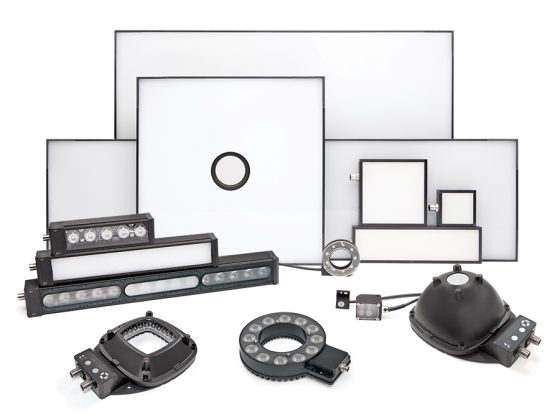 Pioneer in the design of high power LED illumination for machine vision, TPL Vision is constantly investing in its R&D department. Using the most recent manufacturing technologies and working with high quality materials, the TPL Vision range is regularly updated with innovative products designed to keep up with the latest trends and challenges in the machine vision industry.
Read more about our commitments here.
LED power leading to efficient illumination
All products developed by TPL Vision are designed with high power LEDs. These LEDs can generate very intense luminous fluxes, providing homogeneous illumination for cameras and vision sensors to fulfil any vision application in an efficient way.
LEDs – Efficient, bright and long-lasting illumination
Powerful and homogeneous lighting for all industries
A wide range from infrared to ultraviolet
Easy integration
Plug & Light label : read more.