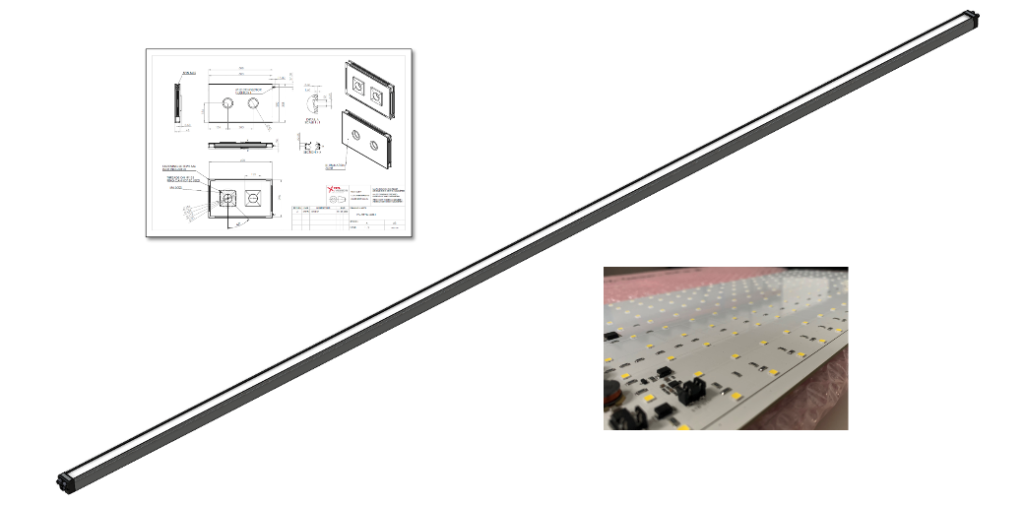 Don't see what you need in our catalogue range? A standard product may not be sufficient for all applications. TPL Vision offer custom solutions tailored to the exact specifications of machine vision users. From small modifications to full custom designs for volume projects, our in-house team can help you find the most efficient solution. We'll support you through every step of the process with an experienced project management & engineering team who love solving challenges.
With our customised products, you can modify:
electronical,
optical &
mechanical settings.
If adapting our standard range of products is not the right route for you, a fully custom designed/built product may still be suitable. With our development team at your side, we can take full control of your requests and help you find an illumination solution that meets all of your requirements.
Huge capacity for the customisation of existing TPL Vision products
For volume applications: customer-specific branding and custom packaging options also available
Fully customised solutions
A fully unique solution based on the timeframe of your project, budget and exact machine vision needs
Get in touch with us via the contact form below to start a discussion
Got a request for a custom product?