ProSpection Solutions (https://prospectionsolutions.com) are a manufacturer of inspection systems for the food industry based in the US. Their high-speed Foreign Material Detection and Removal System designed specifically for washdown environments is able to detect even low-density materials as small as 2mm2.
Using TPL Vision's IP69K-rated bar lights, the intelligent system is able to flag foreign materials in various food products, including beef, pork, poultry, shredded cheese, pasta, and more. By simultaneously inspecting the products both from the top and bottom, the system provides a cost-effective way of identifying and removing contaminants commonly found in production plants.
High hygiene standards in the food industry demand a sanitary product design. Regulatory requirements around food safety require the inspection process to be carried out in a safe and hygienic manner.
A huge variety of foreign materials commonly including cardboard, paper labels and packaging, plastic gloves, cloth, wood, steel and more.
Fast-moving components, which require high brightness and performance for the best results, ensuring that the large volume of products being inspected are handled accurately.
The size of illumination: large areas needed to be illuminated uniformly for the system to be able to detect all foreign materials across the field of view.
The chosen IP69K bar lights offer superior protection for food material inspection due to their hygienic design, reliable performance, and compliance with food safety standards. 
These bar lights provide high brightness, homogeneous illumination to counteract the movement of products and ambient lighting, which is crucial for consistent and repeatable results.
They can withstand high-temperature washdowns and are suitable for high humidity environments due to the built-in ventilation that helps homogenise internal temperatures and prevents moisture buildup.
The selected bar lights were easy to install and ProSpection were able to easily mount the bar lights at the ideal position in line with the footprint of the machines.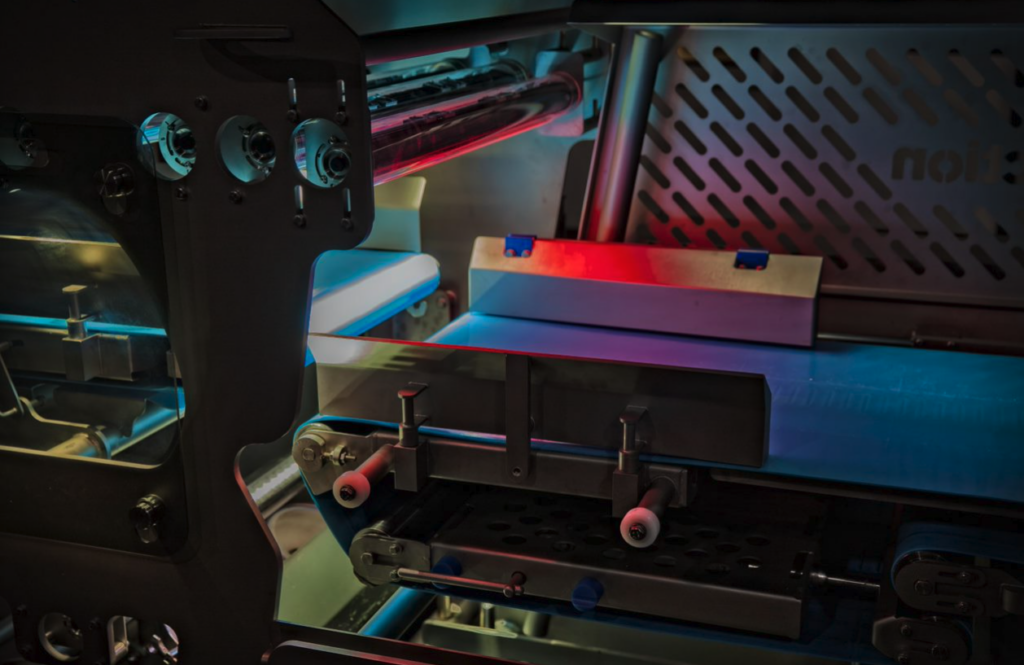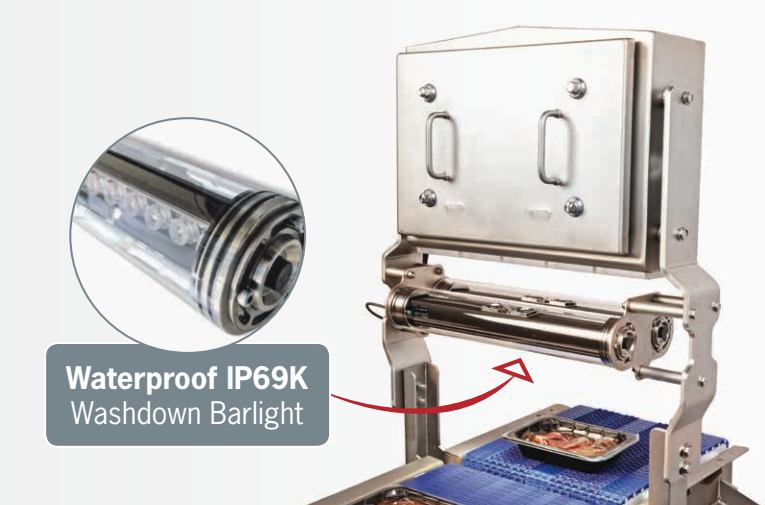 Examples of the range of materials being detected