Plastic caps for beverage bottles must be inspected for injection molding defects inside before use. A smart camera and a dome light with hole aperture adaptors are installed above the conveyor line for this purpose. Illumination with white and infrared light creates uniform and full-depth lighting to provide sufficient contrast for the imaging of the smallest details, such as the seals inside the closures. Short exposure times and high line speeds are possible thanks to the outstanding brightness of the chosen illumination.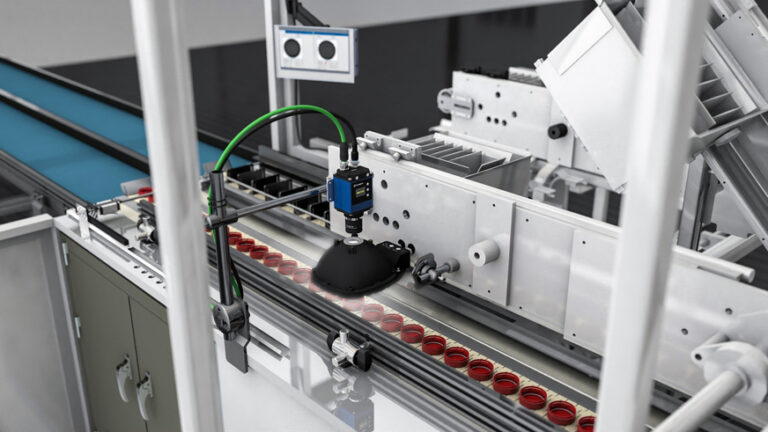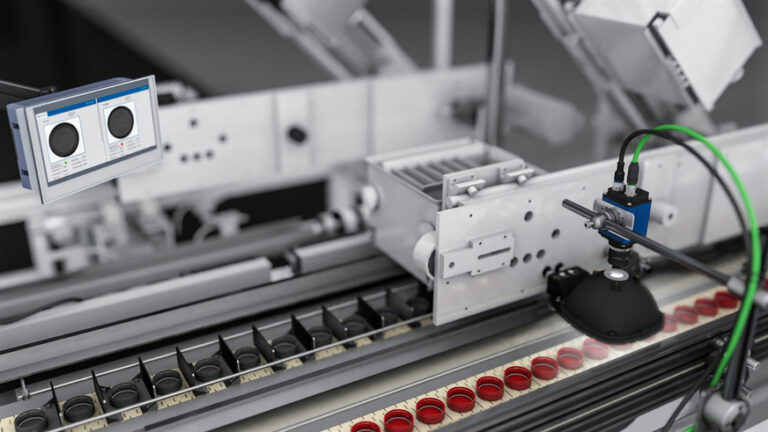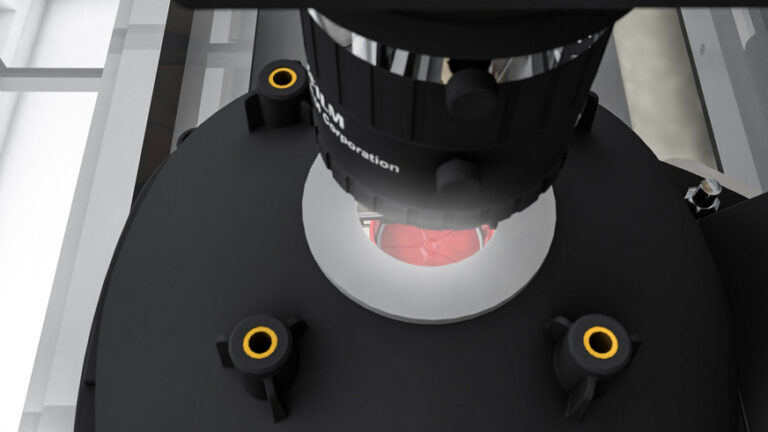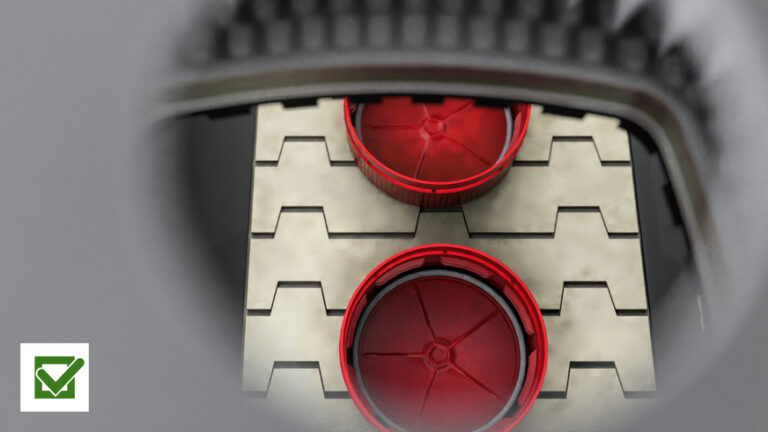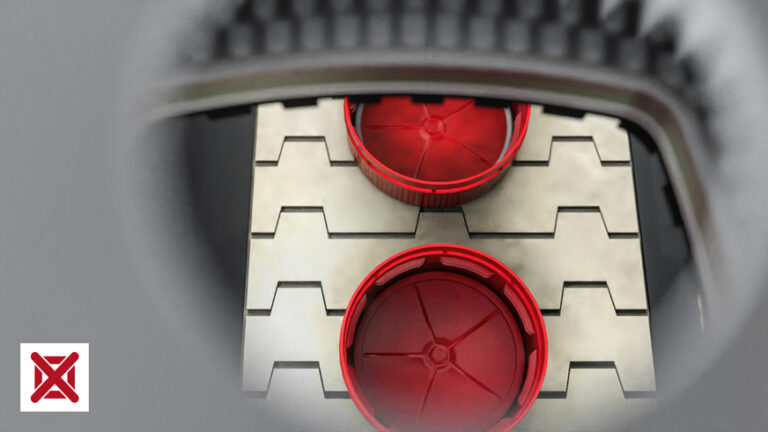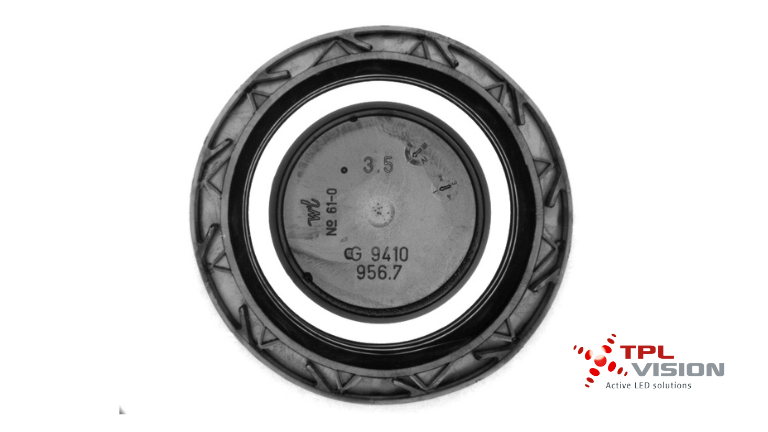 The holes in illumination products where the camera is placed can cause dark spots. Traditionally, these could be eliminated with adding a coaxial light on top of the dome, but this method is known to be a costly solution, taking up additional space and installation time.
The high speed of the production line requires maximum brightness to ensure sharp images. 
Our MR-DOME and SDOME II come with hole aperture adaptors as standard – simply fix these in place at the top of the dome to reduce the dark spot. This is a much more cost-effective solution over using a coaxial illumination. The hole aperture adaptors are easy to add, and come in various sizes to fit different lenses.
The dome lights provide intense illumination and a high degree of homogeneity, allowing a clear image even on uneven surfaces.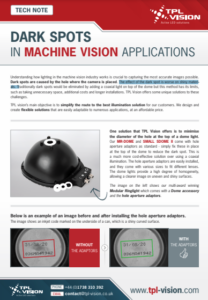 Dark Spots in Machine Vision Applications
Dark spots have always been a challenge in the machine vision industry, especially for projects working with shiny materials.
This is why we have designed several solutions that are adaptable to many applications, depending on the size, shape and material of the product to be analysed. Download our full Tech Note in PDF format below to learn more about hole aperture adaptors and how the position of your illumination can affect your results.